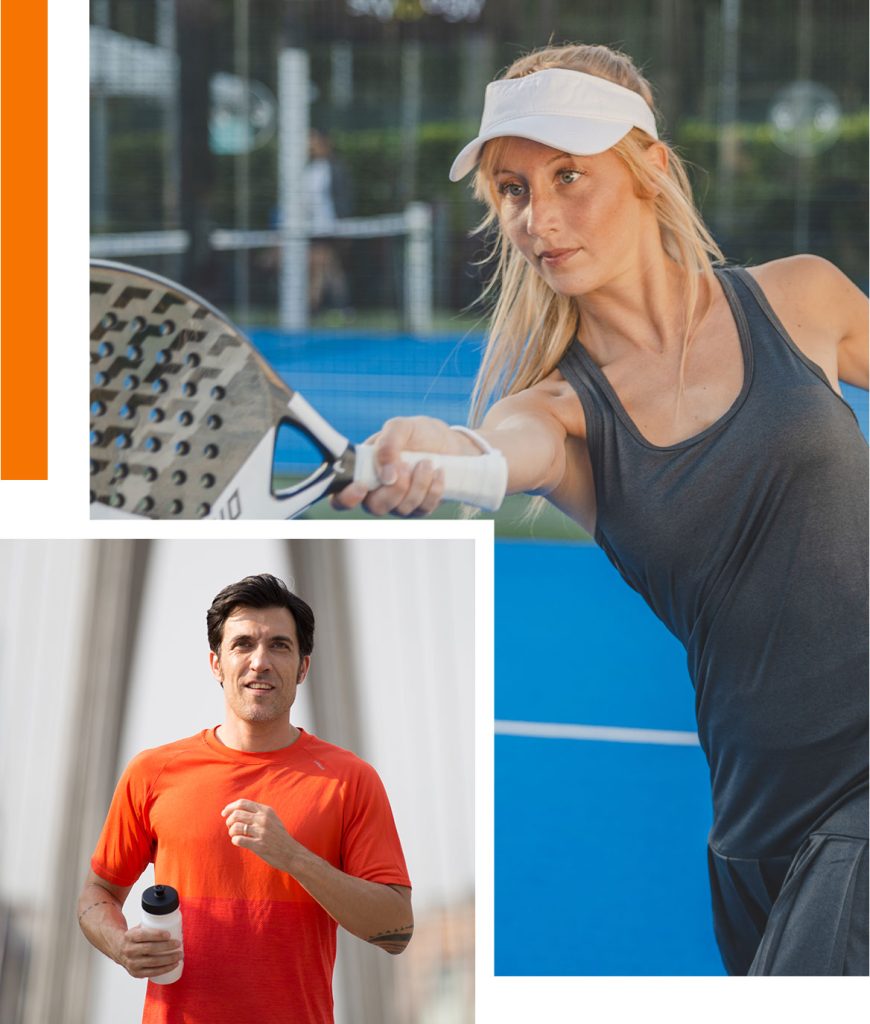 The balanced formulation of Argivit: an ally before, during and after physical activity
ARGIVIT IS A FOOD SUPPLEMENT BASED ON VITAMINS, MINERALS AND ENERGY PRINCIPLES
Vitamins, mineral salts and food principles to support energy metabolism, to stem tiredness and fatigue and preserve sports performance.
Why is it important to integrate vitamins and mineral salts after a physical effort?
Vitamins play an important role in energetic metabolism and in the functioning of the nervous system and the immune system, as well as performing an antioxidant activity and promoting the absorption of mineral salts.
Following physical activity, vitamin deficiency can lead to physical fatigue, mental tiredness and oxidative stress, negatively affecting the body's recovery and athletic performance.
Magnesium and Potassium are mineral salts that support protein synthesis, muscle activity and the functioning of the nervous system, counteracting tiredness and lack of energy.
During physical activity, sweating involves the release of liquids to counteract the increase in body temperature, with the consequent risk of dehydration and loss of mineral salts.
With its balanced formulation, Argivit is a food supplement based on:
Vitamin C and Vitamin E, which reduce tiredness and fatigue and counteract oxidative stress.
Magnesium and Potassium, which support physiological muscle function and contribute to the well-being of the nervous system, protein synthesis and electrolyte balance.
Quick-use food principles, such as Arginine, Creatine and L-Aspartic Acid, which support energy metabolism in the various phases.
WARNINGS AND INDICATIONS
Warnings
Find the energy needed to maintain high-level performance.