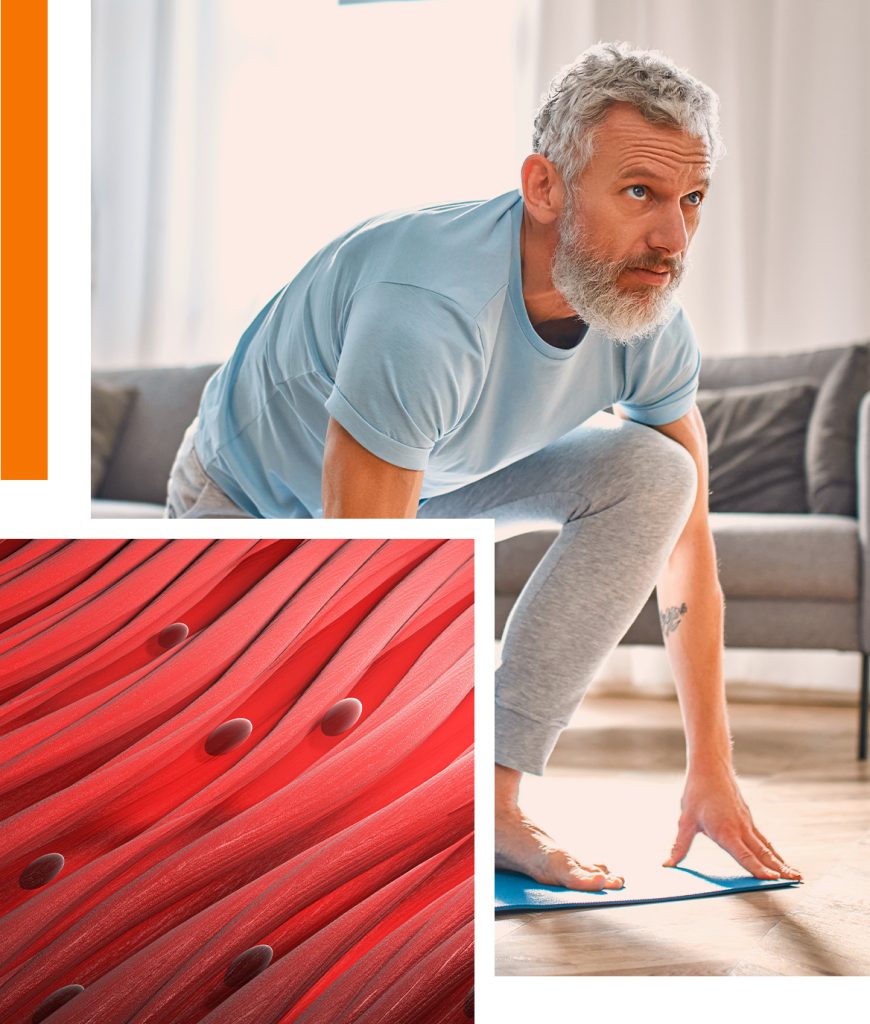 Argivit, thanks to its ten components, improves muscle performance.
ARGIVIT IS A FOOD SUPPLEMENT BASED ON VITAMINS, MINERALS AND ENERGY PRINCIPLES
The vitamins, mineral salts and food ingredients of Argivit support energy metabolism by helping to improve muscle performance, with pro-energetic effects for the body.
What is sarcopenia?
The term "sarcopenia" refers to the loss of muscle mass and strength, generally associated with natural phenomena of aging of the human body. It can also arise following events such as a sedentary lifestyle or bed restraint, or due to malnutrition, malabsorption, gastrointestinal or eating disorders or in the presence of tumors.
Sarcopenia involves muscle atrophy and reduces the quality of the muscular system, leading to fatigue, reduced endurance, loss of balance, slowed movements and progressive inability to maintain an optimal lifestyle.
The nutritional support of Argivit, thanks to the action of Arginine in association with Creatine, L-Carnitine and Vitamins C and E, helps to improve muscle performance, with pro-energetic effects on the body's muscles.
WARNINGS AND INDICATIONS
Warnings
Find the energy needed to maintain high-level performance.